PrimaryIO for Windows & Linux
Our first solution, PrimaryIO APA™ for Windows and Linux, is the foundation of the PrimaryIO family of storage solutions, and:
Increases mixed workload application performance while avoiding costly server and storage upgrades.
Supports any server side Flash device with no modifications to applications or disruptions to operations or infrastructure.
Extends the useful life of Flash by up to 3 years.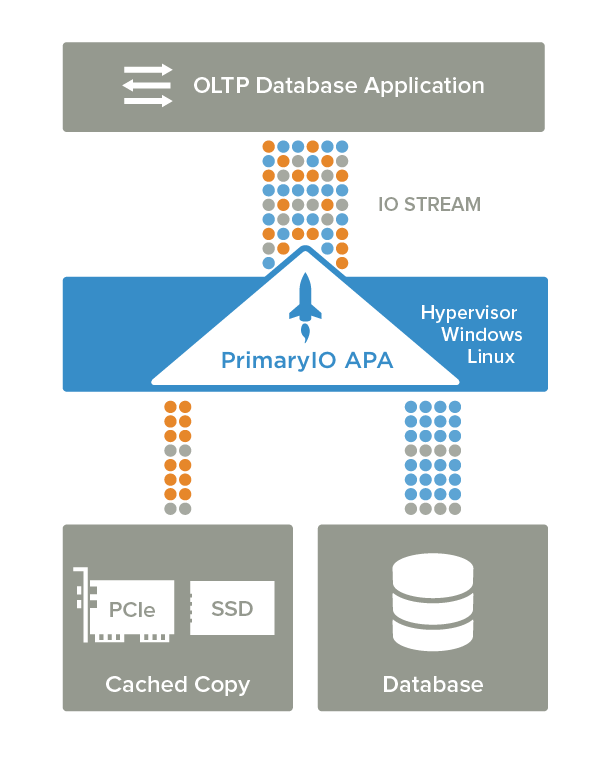 APA is a software-only, hardware agnostic, application acceleration solution that leverages server-side flash as cache to optimize in a unique and targeted manner. The PrimaryIO solution delivers uniform acceleration across both Windows or Linux bare-metal servers. The core I/O acceleration engine works in tandem with the PrimaryIO Application Performance Acceleration (APA) technology to provide the industry's only true application aware solution. Together the PrimaryIO software provides application performance acceleration for a broad range of Tier 1 databases such as Oracle, SQL Server, MYSQL and MongoDB and has been proven in both PrimaryIO and third-party labs to increase performance 18x over traditional approaches without any modification to the application or systems infrastructure.