Team
The PrimaryIO founders and leaders come from a well-known group of storage and flash organizations, such as Virident, Veritas, NetApp, & sTec Inc. acquired by HGST, a Western Digital company. Our core software development team benefit from a deep background in storage and cluster file systems dating back to their days in Veritas. This provides them with a unique perspective on storage software architecture and application performance, both of which are central to PrimaryIO and our unique Application Performance Acceleration (APA) technology.
Leadership Team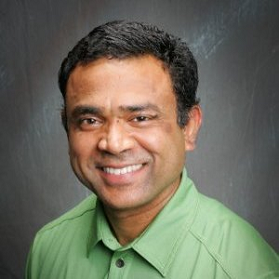 Kumar Ganpathy, Executive Chairman
Kumar is a Founder, Technologist, and Entrepreneur. His expertise spans DSP technologies, Semiconductors, Wireless baseband, Flash Storage, and Enterprise datacenters. He was the co-founder and CEO/COO of Virident, a company that specialized in enabling the use of consumer flash technology into enterprise and hyperscscle datacenters. Virident was acquired by HGST in 2013. He also founded VxTel and was the CTO of a company that was acquired by Intel in 2001, to drive VoIP switching technologies into telecom carriers after the 1996 telecom deregulation. He received his PhD from University of Illinois at Urbana Champaign, MS from University of Massachusetts at Amherst, and B.Tech from Indian Institute of Technology at Chennai.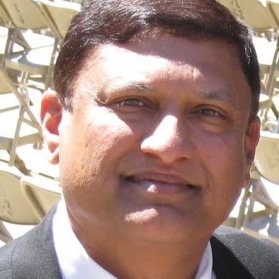 Vivek Pendharkar, CEO
Vivek is a seasoned executive with 30+ years of industry experience across Fortune 500 companies (HP, Intel, Cypress) as well as Venture backed start-ups (Lara Networks, SMI, Kasenna & VuCast) where he has played a range of leadership roles in Engineering, Operations and as CEO. Vivek has BSEE from BITS Pilani, MSEE from Virginia Tech, and SEP'95 from Stanford Graduate School of Business.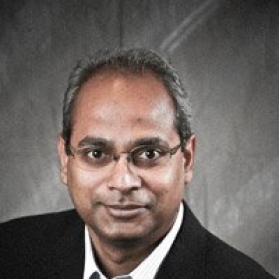 Vijay Karamcheti, CTO
Vijay Karamcheti co-founded Virident in 2006 and served as CTO until its acquisition by HGST. From 2013 to 2016, he served as CTO of the HGST Flash Products Group and as VP-Datacenter and Enterprise Innovation in Western Digital's Office of the CTO. Dr. Karamcheti brings over 25 years of experience in designing and developing technologies at the leading edge of parallel and distributed computer systems architecture, middleware, and application frameworks. He has authored 75 peer-reviewed papers, and appears as inventor on over 70 USPTO patents. Dr. Karamcheti's academic degrees are from the Indian Institute of Technology, Kanpur (India), the University of Texas at Austin, and the University of Illinois at Urbana-Champaign.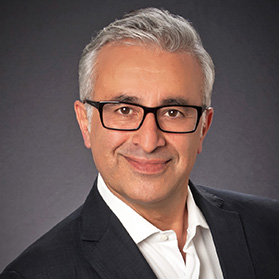 Lorenzo Salhi, Founder
Lorenzo is a veteran with 20 years of experience in the computer memory and storage industry. He has a deep understanding of the critical roles that storage, memory, and caching play in delivering business value by enabling high-performance, transactional, and analytic applications. A proven business leader and entrepreneur, Lorenzo has held senior executive sales roles with companies including sTec, as well as founding SVS, an SSD company.