IO ANALYZER
Gain Insights on your System Behavior
WHAT IS IO ANALYZER?
The IO Analyzer helps to identify and recommend workloads best suitable for cloud or on-prem. IO Analyzer has built-in smarts with machine learning, predictive algorithms to provide application and data access insights.
IO Analyzer works in a non-intrusive way to continuously monitor all data IO traffic across on-prem and cloud environments for application IO access patterns and storage health assessment.
Visualize
• Realtime performance metrics
• Drilldown datastore level statistics
• Historical trends and IO distribution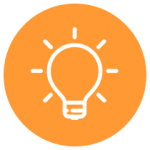 Analyze
• Virtual machine characteristics and performance
• Workload data access pattern insights
• Storage health and IO hotspots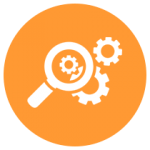 Optimize
• Migration recommendations
• Storage IOPS and health thresholds recommendations
• Infrastructure and cache optimizations
Want an IO analyzer solution for your needs? That's great!  Give us a call or send us an email (below) and we'll gladly help you on your journey!