Ransomware Recovery-as-a-Service for
Continuous Data Protection of VMware Workloads
Are you Cloud-committed without having migrated?
Is NSX-T your next destination?
We've built an offering with you in mind.  We have a tech-enabled service to help you move your virtual machines to NSX‐T in the cloud.
The
Cloud Journey

…
Are Workloads Holding You Back?
Discover
It's not easy to have the big, all-inclusive picture.
Migrate
Cloud mobility requires technology, not just service
Protect
Workload protection is a different beast in The Cloud
Recover
This begins the virtuous cycle of protection, recovery and returning to protect-mode
Manage
PrimaryIO, as an option, reduces your management burden by providing DR management services.
Predictable Rapid Migration
Rapid, experienced practitioners
Tech-enabled
Non-disruptive migrations
Economical VMware Workload Protection
Changed blocks replicated to Cloud Object Storage
On-demand VMware infrastructure
Data encrypted in transit and in place
Continuous Data Protection
About Us
PrimaryIO is a Silicon Valley-based technology company. Our mission is to enable your enterprise to leverage the best of the public cloud for business agility while properly protecting your data yet offering market-leading TCO.
Our vision is to build enterprise software for the entire data lifecycle providing your company with data control for workload mobility, accessibility, and security. PrimaryIO software solutions currently include cloud  migration facilitation as well as disaster and cyber recovery.  All these solutions extend the data center to the public cloud alternatives.
Cloud & Networking

93%

93%

Storage

95%

95%

SaaS & Cloud-native

98%

98%

Virtualization

94%

94%

Enterprise Software

89%

89%
PrimaryIO's founders and leaders come from a well-known group of storage and enterprise organizations, such as Virident Systems, Veritas, NetApp, HP, Intel and sTec, Inc. Our core software development team benefits from an extensive background in storage and cluster file systems dating back to their days in Veritas. This experience has provided them with a unique perspective on storage software architecture and application performance, both of which are central to PrimaryIO's technology leadership.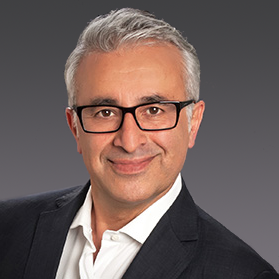 Lorenzo Salhi
Founder & CEO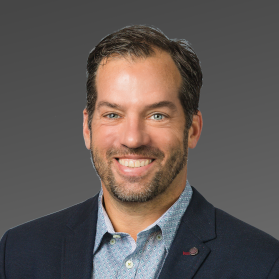 Mike Kail
Chief Technology Officer (CTO)
Andy Soanes
Field CTO, Head of Worldwide Delivery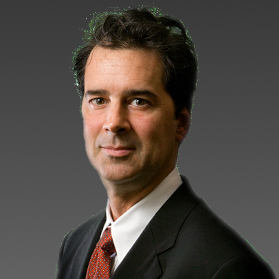 Julian Henkin
Client eXperience Officer (CXO)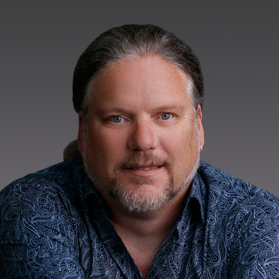 Marcus Bauer
VP of Technology Solutions & Services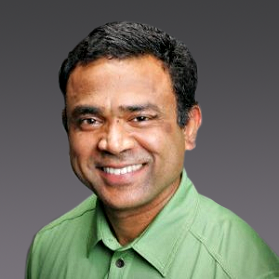 Kumar Ganapathy
Board Advisor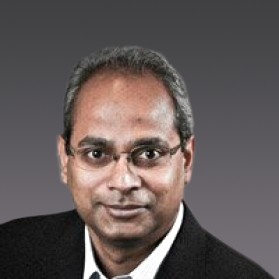 Vijay Karamcheti
Technical Advisor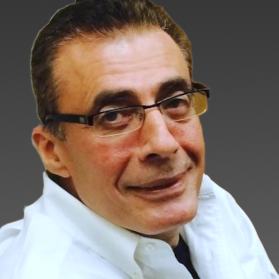 Sam Nemazie
Director, Board of Directors
Petro Estakhri
Executive Chairman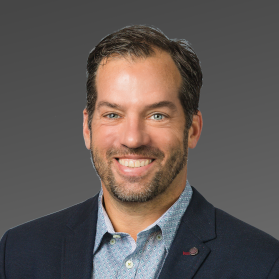 Chief Technology Officer (CTO)
Mike Kail
Mike is a seasoned C-Level Executive with 30 years of experience in helping companies scale, undergo digital transformation, and create high-performing, cohesive cultures. He has held CxO positions at Palo Alto Strategy Group, Everest.org, and Yahoo! He is currently CTO of PrimaryIO developing a DR as a Service platform. Mike has been widely recognized for his insightful industry commentary on social media and has been recognized by the Huffington Post as one of the "Top 100 Most Social CIOs on Twitter." He holds a B.S. in Computer Science from Iowa State University and also serves on several Advisory Boards.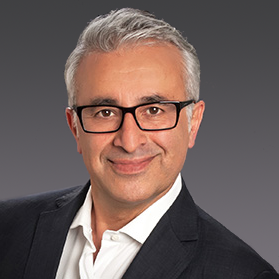 Lorenzo Salhi
Lorenzo Salhi brings 25 years of global IT experience, including emphasis on enterprise and hyperscale datacenter storage solutions, to his founder and evangelist role at PrimaryIO.
As a well-networked business leader and entrepreneur, Mr. Salhi has held executive roles in multiple storage/memory solutions companies. Lorenzo became an industry fixture while at sTec Inc., responsible for and contributor to much of its growth, both pre-and post-IPO. sTec was ultimately acquired by HGST/Western Digital (2013).
Prior to founding PrimaryIO, Lorenzo was the founder & CEO at Silicon Valley Solutions, a solid-state storage technology company which convinced him that caching was a core value proposition for enterprise datacenters and Cloud migrations leading to his conception and launch of PrimaryIO.
Salhi holds a BS degree in Chemical Engineering from the University of Niederrhein, Germany.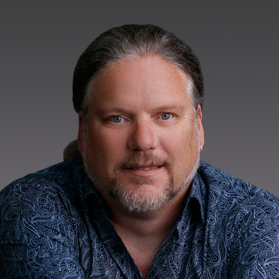 Marcus Bauer
VP of Technology and Solution Services
Marcus Bauer
Marcus has over twenty years of experience in systems administration, IT consulting, and Managed Service Provider leadership roles across multiple verticals. He has held key positions in multiple startups leveraging his international experience and broad expertise across multiple IT disciplines.
Born in Germany, but raised in both the United States and Germany, he has a degree in Information Technology and holds various industry certifications. Marcus has spent his career engaged in assessing new innovative technologies, developing and implementing architectures and tools that increase efficiencies, and providing automation and integration for mission critical security, communications, and business continuity systems. He has held IT positions with internationally known companies, while also having been engaged in IT projects in small, medium and large organizations across Europe and in the United States.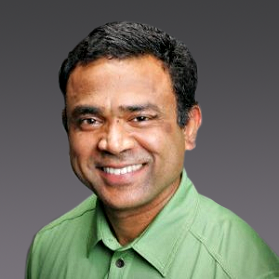 Kumar Ganapathy
Board Advisor
Kumar Ganapathy
Kumar is a founder, technologist, and entrepreneur. His expertise spans Enterprise data centers, flash storage, semiconductors and wireless.
He was the co-founder and CEO/COO of Virident Systems, which was acquired by HGST in 2013. Kumar also founded VxTel and was the CTO of a company that was acquired by Intel in 2001. He received his PhD from the University of Illinois at Urbana–Champaign, his MS from the University of Massachusetts Amherst, and his B.Tech from the Indian Institute of Technology at Chennai, India.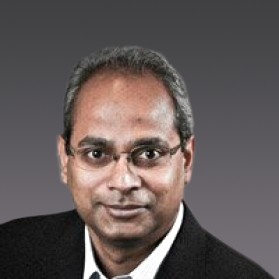 Vijay Karamcheti
Technical Advisor
Vijay Karamcheti
Dr. Vijay Karamcheti brings over 25 years of experience in designing and developing technologies at the leading edge of parallel and distributed computer systems architecture, middleware, and application frameworks. He has authored 75 peer-reviewed papers and appears as inventor on over 70 USPTO patents.
Vijay co-founded Virident Systems in 2006 and served as CTO until its acquisition by HGST. He then served as CTO of the HGST Flash Products Group and as VP Data center in Western Digital's Office of the CTO.
Vijay's academic degrees are from the Indian Institute of Technology, Kanpur, India, The University of Texas at Austin, and the University of Illinois at Urbana–Champaign.
Petro Estakrhi
Executive Chairman
Petro Estakhri
Petro Estakhri co-founded and has served as Chief Executive Officer for Avalanche
Technology since August 2006. Previously, Estakhri served as the Chief Technology
Officer and chairman of Lexar Media, Inc. which he founded in 1996. Lexar Media
was a pioneer in flash memory technology for the digital photography, consumer
electronics, and communications markets. It grew from a private startup to the
55th largest company in Silicon Valley prior to its acquisition by Micron
Technology, Inc. in June 2006. Prior to that, Estakhri served as the Senior Director
of Mass Storage Controller Engineering at Cirrus Logic, Inc after cofounding the
group and also held leadership positions at IBM and National Semiconductor.
Estakhri has served as a member of a number of Boards, including SiliconStor, a
company that Estakhri cofounded in 2002 which was sold to LSI, Apixio Inc. a
Health Services provider which was sold to Centene corporation, AnimalBiom inc.
and others.
Estakhri is a coauthor of more than 120 patents relating to magnetic
media, flash storage controllers and systems architecture.  Estakhri holds a B.S.and an M.S. in electrical and computer engineering from the University of California at Davis.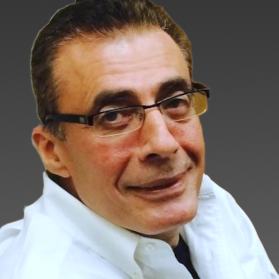 Sam Nemazie
Director, Board of Directors
Sam Nemazie
Sam Nemazie joins the PrimaryIO Board of Directors as a tenured industry executive with engineering and strategy leadership at major companies (Micron, Lexar, Cirrus Logic), start- ups (Lexar Media, Silicon Stor, Silicon Bridge), and a history of technical innovation, industry-first product development and entrepreneurship.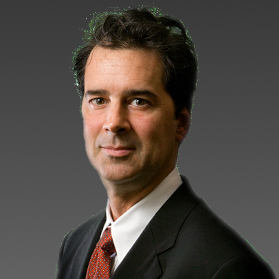 Julian Henkin
Client eXperience Officer
Julian Henkin
Julian Henkin is a market-centric executive with a career of assisting businesses launch their next "big thing". His expertise is in marketing efficacy, operational efficiency and customer advocacy-building. Henkin evangelizes a methodology designed to increase customer attraction and retention. Julian's corporate posts have included the top executive roles in Marketing, Services, Product Management and President/Chief Executive. This diversity of experience provides Henkin with an unusual ability to view businesses and improvement strategies in a cross-functional, holistic way. He has consulted to and worked for both large and small companies, bringing both leadership and insight. Notables include Ask.com (search engine), IntraLinks (cloud-based file and information exchange) and Xerox Corporation.
Julian began his career with a clean energy and sustainability focus. He was awarded a degree from the University of California, Berkeley (Cal). 
Andy Soanes
Field CTO, Head of Worldwide Delivery
Andy Soanes
Andy Soanes brings a wealth of experience combining both technical and integration services delivery expertise. Andy's roles have included leading as the Chief Technology Officer for multiple organizations including GlassHouse Technologies and Bell Integration.
Andy applies his deep experience in his critical function of Field CTO and Head of Delivery for PrimaryIO, based out of the United Kingdom.