VMware Cloud on AWS makes Hybrid Cloud a reality with consistent operations to leverage the best of both worlds across private and public clouds. The solution offers compelling use cases that include Data Center Migration, Disaster Recovery, Cloud Extension.
PrimaryIO, a VMware technology partner, offers a Hybrid Cloud Data Management (HDM) solution to quickly run virtualized workloads on VMware Cloud on AWS with standard internet connectivity. HDM early access release is available now!
Try Before You Buy
Getting started with VMware Cloud on AWS is an easy process. You can kick start your hybrid cloud experience with a single node, which is a low-cost option that can be procured even with a credit card.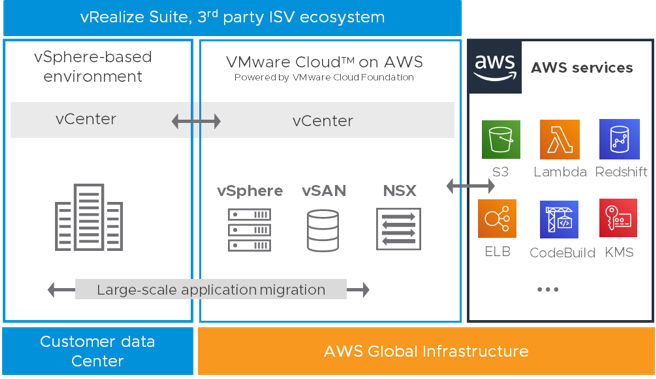 Once the VMware Cloud on AWS node is up, running enterprise applications in the cloud requires first transferring all the data. Data transfer is a long and time-consuming process which depends on the size of the data and network bandwidth.
Today, data gravity and network restrictions limit enterprise agility to leverage the cloud seamlessly. There is no easy way to perform pre-migration testing without requiring a dedicated high-speed cloud interconnect.
Rapid Cloud Testing with VMware Cloud On AWS
PrimaryIO's HDM solution quickly runs virtualized workloads on VMware Cloud on AWS with standard internet connectivity. PrimaryIO's Hybrid Cloud Data Management (HDM) eliminates data gravity barriers and enables you to perform rapid cloud testing without requiring to move all data.
PrimaryIO's HDM combines data I/O analysis with an intelligent cloud cache to decouple compute and storage for workload mobility. HDM first analyzes applications to identify frequently used data (hot data). It then moves only the hot data into the cloud.
By moving the hot data first and migrating the lesser-used data later, HDM allows applications to start quickly in the cloud. This process reduces provisioning times from hours to minutes and accelerates the pre-migration testing process.
How PrimaryIO HDM works on VMware Cloud on AWS?
HDM is integrated into VMware vCenter as a plug-in and works in three simple steps: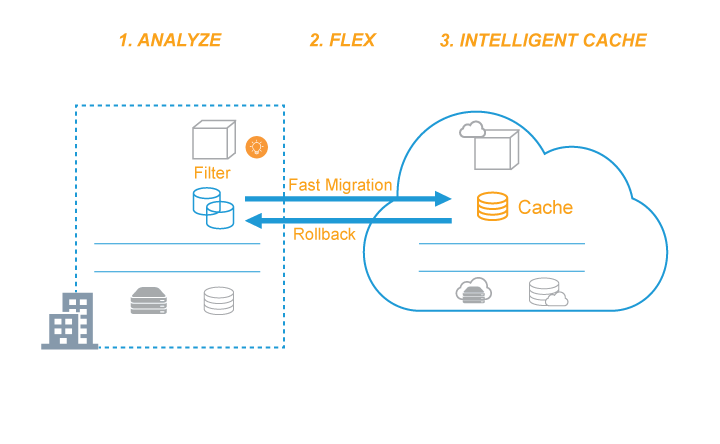 Analyze:
Transparently monitor Virtual Machine (VM) IO characteristics (IOPS, Latency, etc.)
Identify frequently accessed data (hot data) per VM
Provides cloud cache size recommendations.
Flex:
Only move VM and the hot data to the cloud (Fast Migration)
Provide data movement policy control
Option to rollback at will
Cache:
Intelligent cloud cache helps run VMs in the cloud
Minimized data footprint on cloud
Policy-based sync to persistent datastore
How to start pre-migration testing with HDM?
HDM can create test copies (clones) of on-premise production VMs and to quickly run the clones in cloud without disrupting the production application.
HDM has built-in cloud monitoring capabilities to analyze the same IO characteristics (IOPS, latency, etc.) in the cloud. This data can be compared to the performance observed in the on-premise baseline tests.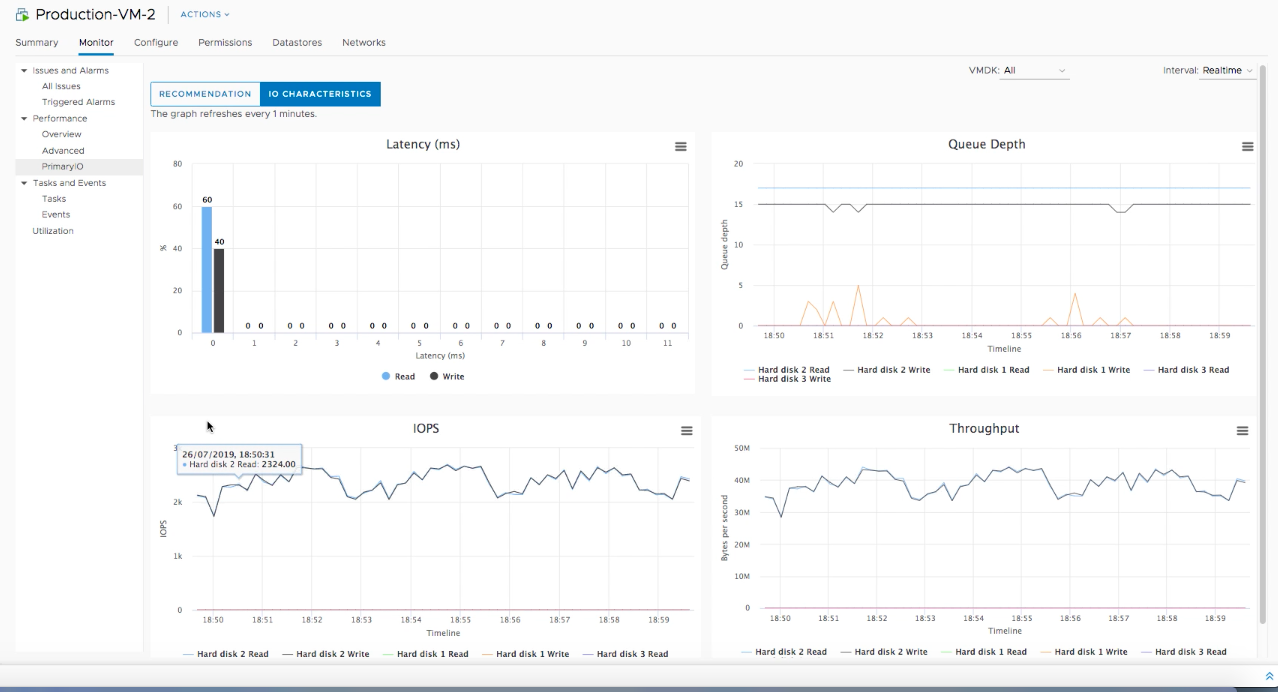 With HDM, you can run a group of VMs simultaneously in the cloud within minutes. The pre-migration testing cycles, whether manual or automated, can be completed in a shorter time without hampering the production applications.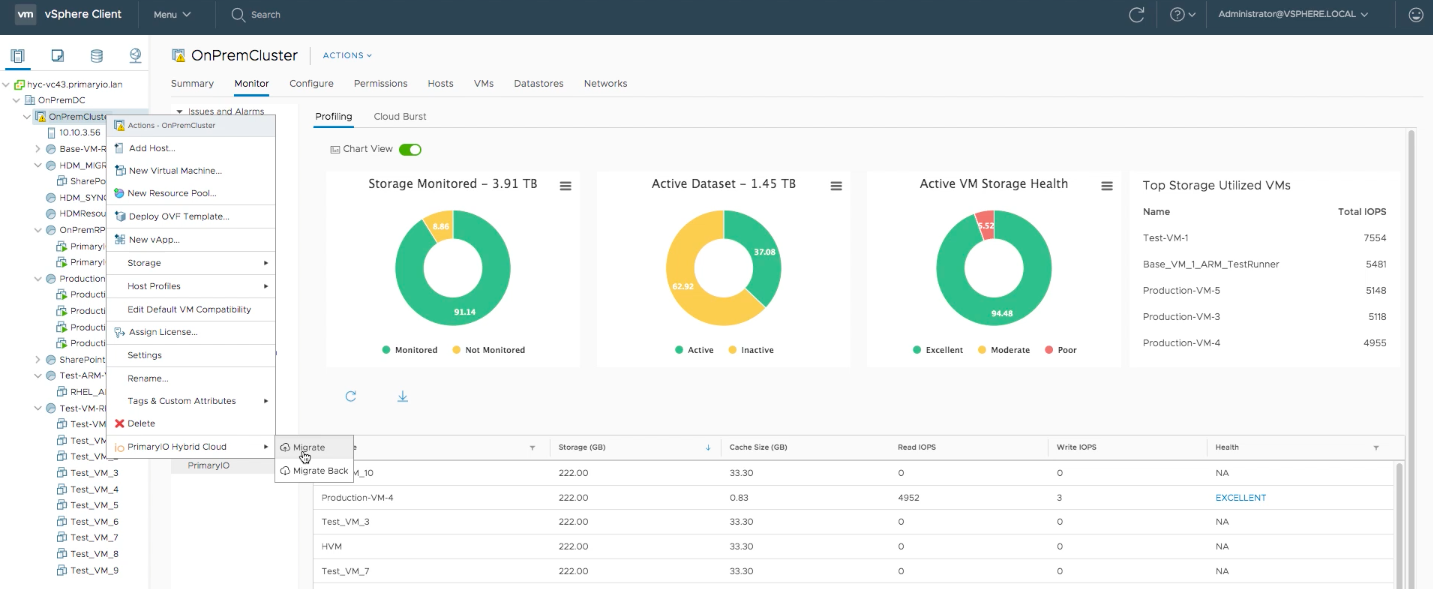 Conclusion
VMware Cloud on AWS with HDM provides a fast and easy way to perform the cloud testing activities more efficiently at a lower cost. The combined solution makes it simpler for enterprises to schedule and carry out a testing activity quickly. Previously immovable applications with large data can now be easily tested in the cloud. Try HDM now!